District 22 Sober Saturdays
Sober Saturdays Hosted by District 22
District 22 hosts once a month "Sober Saturdays". The purpose of the monthly event is to carry the message in a fun and unique way.
Join us for a road trip to Hocking Hills. We will spend the afternoon hiking, then dinner, and finally head over to the John Glenn Astronomy Dark Park to view a starry sky. 
Saturday, September 25th
Leave: 1:00pm
Please RSVP for meet up location
 Heather R. 304-916-8008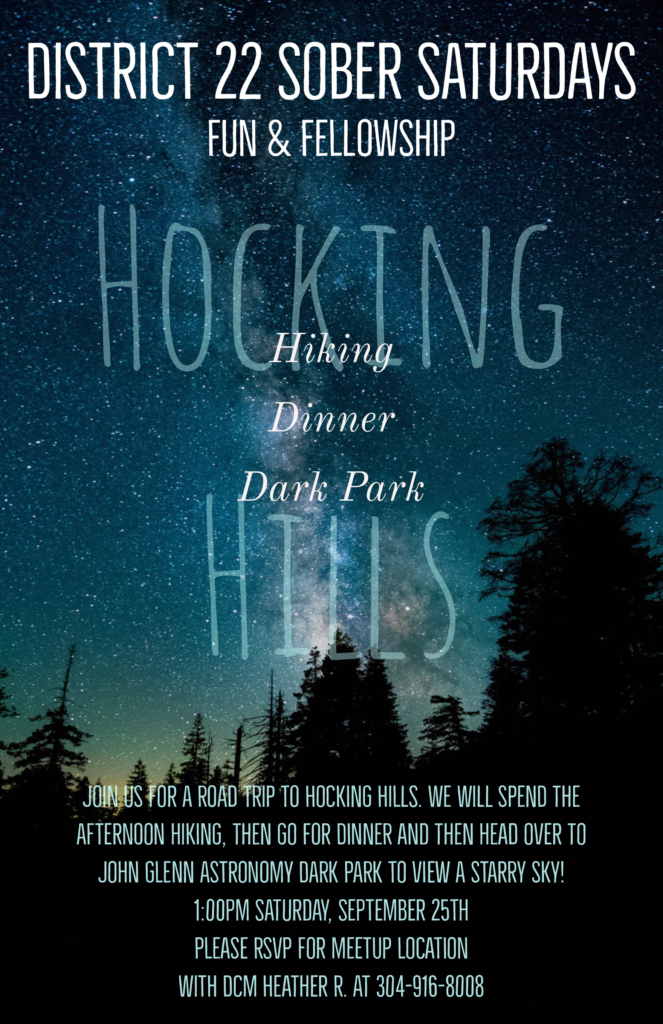 If you want to submit an event for posting on the Area 53 Website Calendar, email the event details to .
Event information might include event name or title; event location and address; date, start time and end time; and description of the event and why someone might attend in 2-3 sentences.
Attach a flier with NO LAST NAMES to the email.
If there is an event charge, please provide that detail and the forms of payment accepted.