District 22 Sober Saturdays
Sober Saturdays Hosted by District 22
District 22 hosts once a month "Sober Saturdays".
The purpose of the monthly event is to carry the message in a fun and unique way.
We are sorry to announce that due to COVID-19 the October trip to Trans-Allegheny Insane Asylum has been canceled
For the month of October we will be taking a road trip to Trans-Allegheny Insane Asylum in Weston, West Virginia. Cost is $30.00 for a 90 minute historic tour of four floors. 
Saturday, October 30th
RSVP by October 15th to reserve your tickets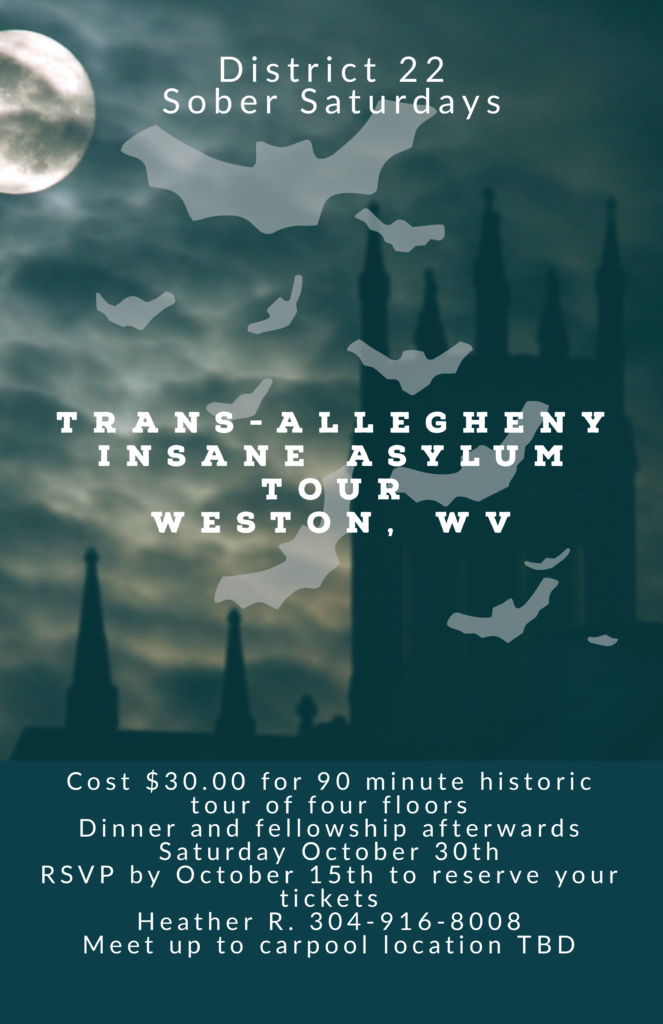 If you want to submit an event for posting on the Area 53 Website Calendar, email the event details to .
Event information might include event name or title; event location and address; date, start time and end time; and description of the event and why someone might attend in 2-3 sentences.
Attach a flier with NO LAST NAMES to the email.
If there is an event charge, please provide that detail and the forms of payment accepted.